Volunteer & Executive Coaching for Fundraising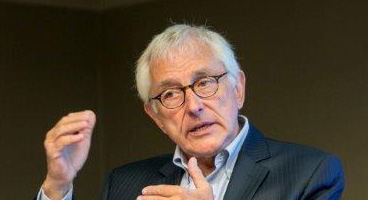 Natural-born fundraisers are few, yet many of us understand and benefit from the ability to build and sustain relationships. Because effective fundraising is predicated on 1) good ideas and strategies that will turn them from "fiction" to "fact" and 2) creating, nurturing and sustaining positive relationships, our CEOs, presidents, chancellors, executive directors and foundation board members have many of the skills they need to become effective fundraisers.
It's all about channeling these skills and understanding a few important principles that lead to successful fundraising:
The more competently you think forward about your organization and plan for its future, the more confident you'll be on the front lines with influencers and donors when inviting them to join you in investing in that future.
The more you know about someone, the more likely you are to create a lasting and meaningful two-way relationship.
Know that you have something to give to donors. It's not about taking their money, because fundraising is an exchange relationship. You offer an association with a winning organization that meets important societal needs. You offer an opportunity for donors to match their interests and values with causes that serve and bring their interests and values to life. You offer the promise of a lasting legacy to honor donors or memorialize those who are important in their lives. You offer the ability to influence the future and confirm that your donors are essential partners in that future. You offer an opportunity to achieve results that make the community a better place to live and work.
Helping your leaders and volunteers to understand the above principles and providing practical, confidence-building advice is what we do. We have prepared and coached more than 250 non-profit CEOs for their fundraising roles. We can help you too.
Call us toll free today at 1-844-254-5400 to discuss your executive and volunteer coaching needs. We'll share our best thinking. No obligation.