ECG Fundraising Counsel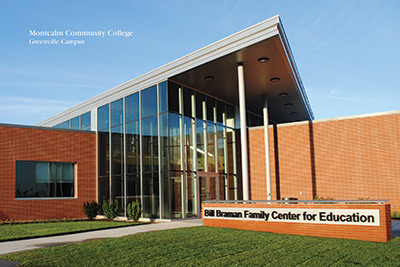 Most non-profit organizations have a more important role in shaping and serving the future of their communities and stakeholders than they realize. Envisioning this larger role and effectively communicating it are essential to engaging major donors as partners in building the organization's future effectiveness and influence.
Organizations that depend on private philanthropic support must emphasize that their purpose is to meet the needs of those who depend on them.
Let's face it. All nonprofit organizations are competing for donor attention and gifts. Sustainable success requires commitment to a multi-year, multi-pronged friend-raising and fundraising effort – an effort that should become a way of life for the organization, not an "episodic project".
ECG brings together key individuals and encourages dialogue and planning that shapes and strengthens long-term vision and strategy. The result is a sustainable fundraising program that is cohesive, competitive – and successful.
Our objective is twofold. First, we help you to attract philanthropic resources that can provide immediate support for programs, equipment, and facilities. Then we work with you to create a plan for fundraising sustainability beyond today' campaign.
You can call on ECG to design core campaign strategies and provide consultation, coaching, and training for staff and campaign volunteers in order to conduct a focused fundraising campaign. ECG will:
Develop a customized Plan of Campaign that outlines campaign phases and details milestones, strategies, and structure
Provide a customized volunteer campaign committee structure with job descriptions to assist you in the selection and recruiting of campaign leadership
Identify, clarify, and communicate staff roles and responsibilities in support of your campaign
Guide you in the development of a donor prospect pool capable of ensuring success with your campaign, including individual donor cultivation and solicitation strategies
Assist staff in the preparation of campaign collateral materials
Create and conduct a volunteer orientation/training program based on the Plan of Campaign, including "how to ask"
Provide a framework for leadership awareness meetings to build support for fundraising success
Clarify and define "talking points" for all communications among staff, board members, volunteers, and donors
In addition, ECG will conduct on-site assessment, strategy, and troubleshooting sessions and will participate in unlimited telephone and e-mail communication, customized in frequency and content to meet your needs.
In general, most major gift/capital campaigns can be conducted successfully in an eighteen-to-twenty-four-month time period, including pre-campaign planning and preparation. ECG's engagements are flexible and can either contract or extend in duration, depending on campaign progress and client needs.
Call us toll free today at 1-844-254-5400 to discuss your fundraising needs. We'll share our best thinking. No obligation.